Know What's Happening At Your Facilities.
Our technology will save you time and simplify your stormwater inspections.
Manage Compliance With Peace Of Mind
Don't Be At Risk of Fines, Shutdowns & Audits
---
Here's How We Make Compliance Easier
Send Us Your Facility Information.
We'll work closely with you to get the information and set up your facilities. Contact Us.
Use ComplianceGO for 90 days risk free.
You won't see a bill until you are completely set up and running at full speed.
Rest easy knowing your sites are under control
You'll wonder how you ever did it before ComplianceGO.
Key Features
GoInspector
Inspector only mode designed specifically for inspector workflow. Compatible on any device, this feature provides those in the field with all they need at their fingertips.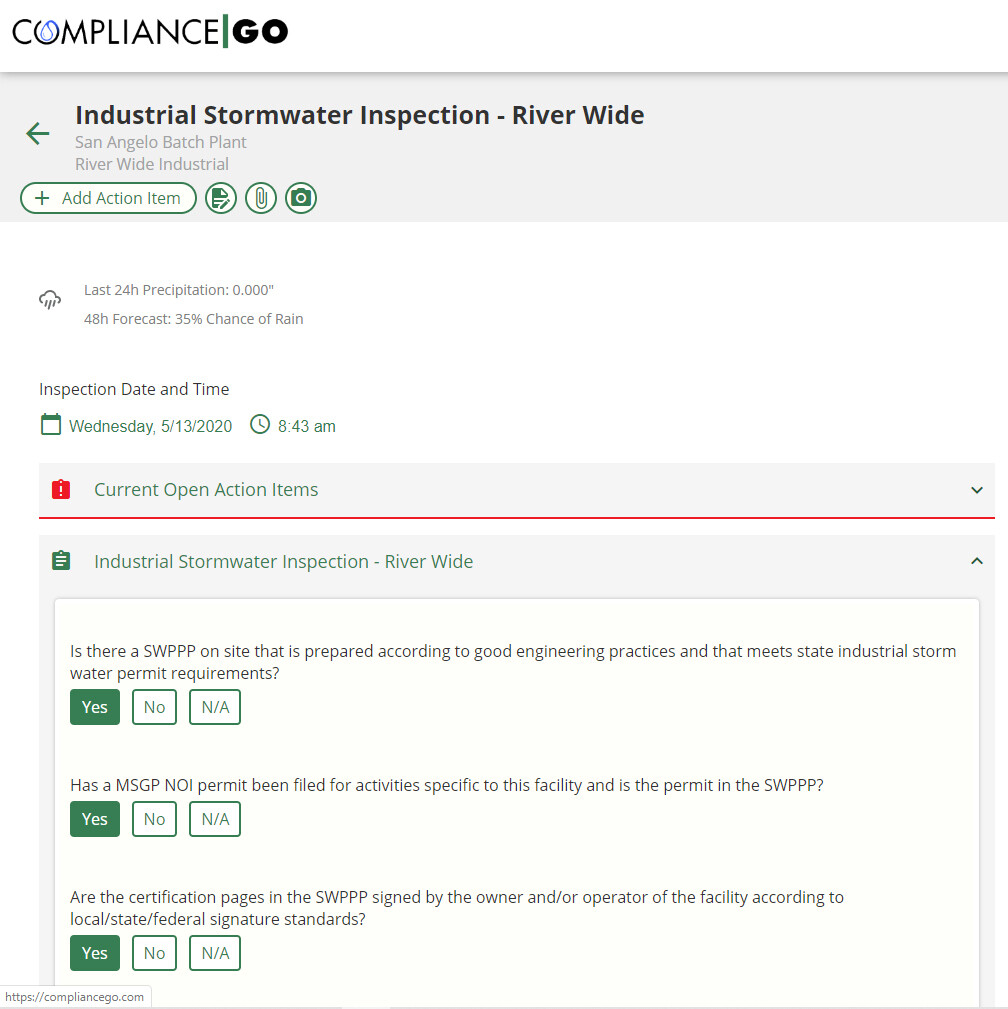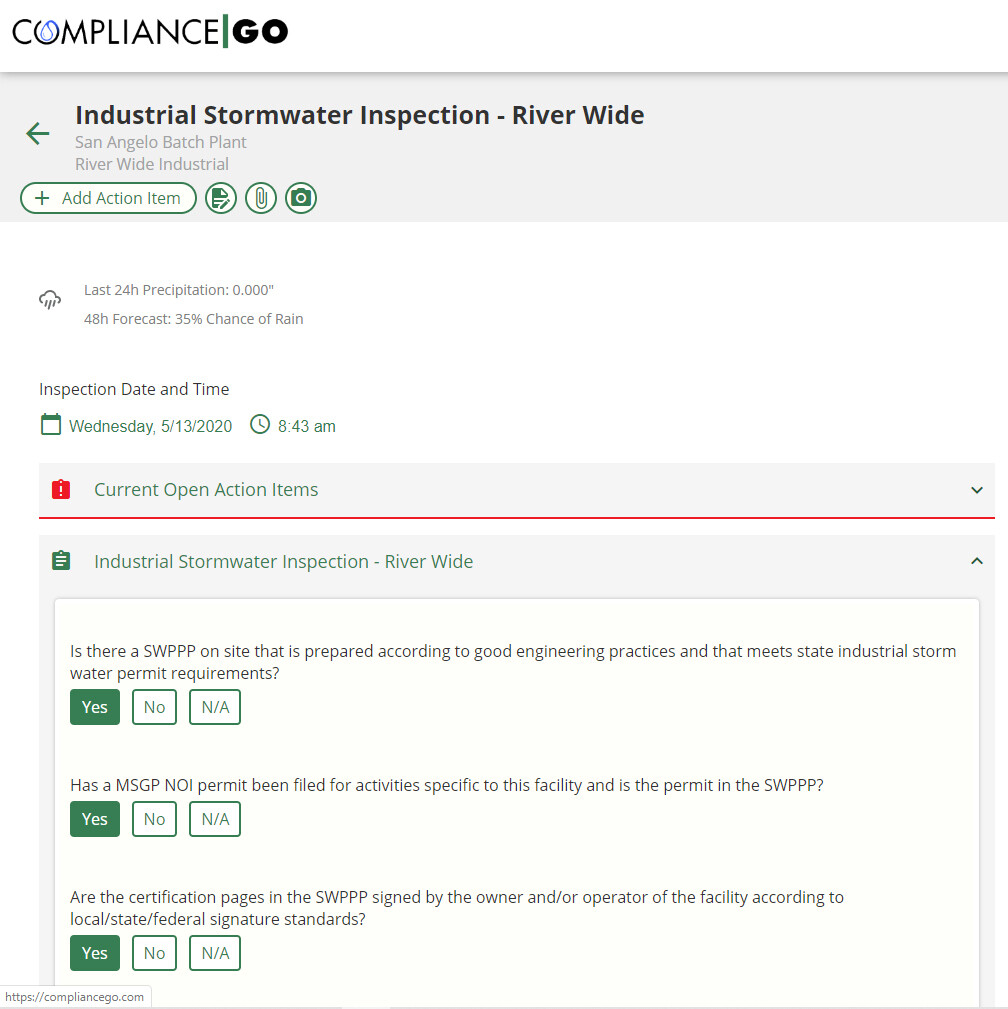 Free Guide: Be In The Know
The Best Way to Manage Your Multi-Facility Environmental Inspections
FLEXIBLE PRICING OPTIONS

All-In-One Inspection App

For Conducting and Managing Your Inspections

Complete Stormwater Solution for Any Size Company

For Managing Multiple Divisions, Sites, Inspectors

Take Your Stormwater Program to the Next Level

For Managing Multiple Divisions, Sites, Inspectors
---
Struggling to keep up with environmental regulations?
ComplianceGO simplifies the process so you can rest easy and stay in the know.
---
"
ComplianceGO has revolutionized our inspection activites; both quality and consistency of inspection records has dramatically improved.
Pat Clark
CRH Materials
"
ComplianceGO lets me focus on the important stuff while knowing that inspections are done and the documents are all filed.
Lee Ware
Kilgore Companies