Stormwater Inspections Made Easy
Save Time. Save Money. Save the Environment.
Choose Your Industry
See How ComplianceGO Can Save You 50% On Stormwater
---
We Do the Hard Part for You
Total Compliance Has Never Been Easier
---
Manage Compliance With Peace Of Mind
Don't Be At Risk of Fines, Shutdowns & Audits
Key Features
GoInspector
Inspector only mode designed specifically for inspector workflow. Compatible on any device, this feature provides those in the field with all they need at their fingertips.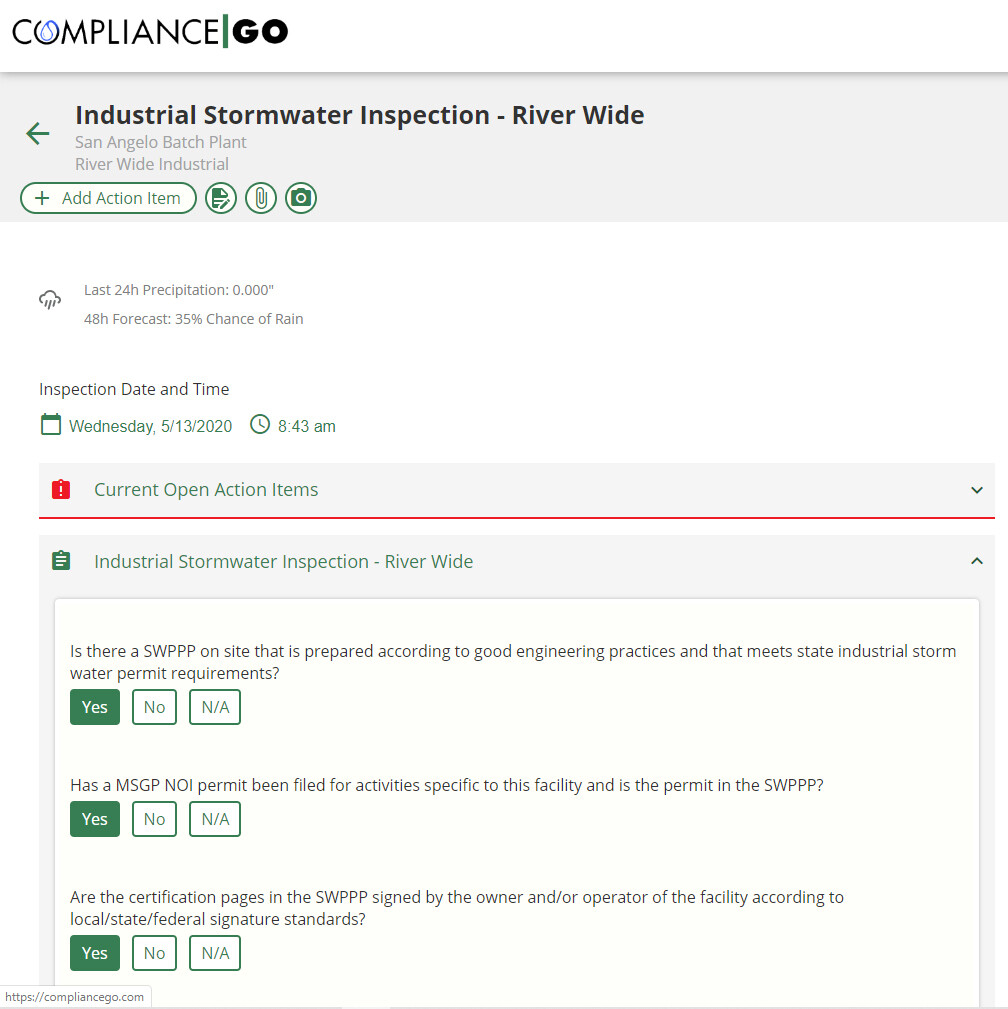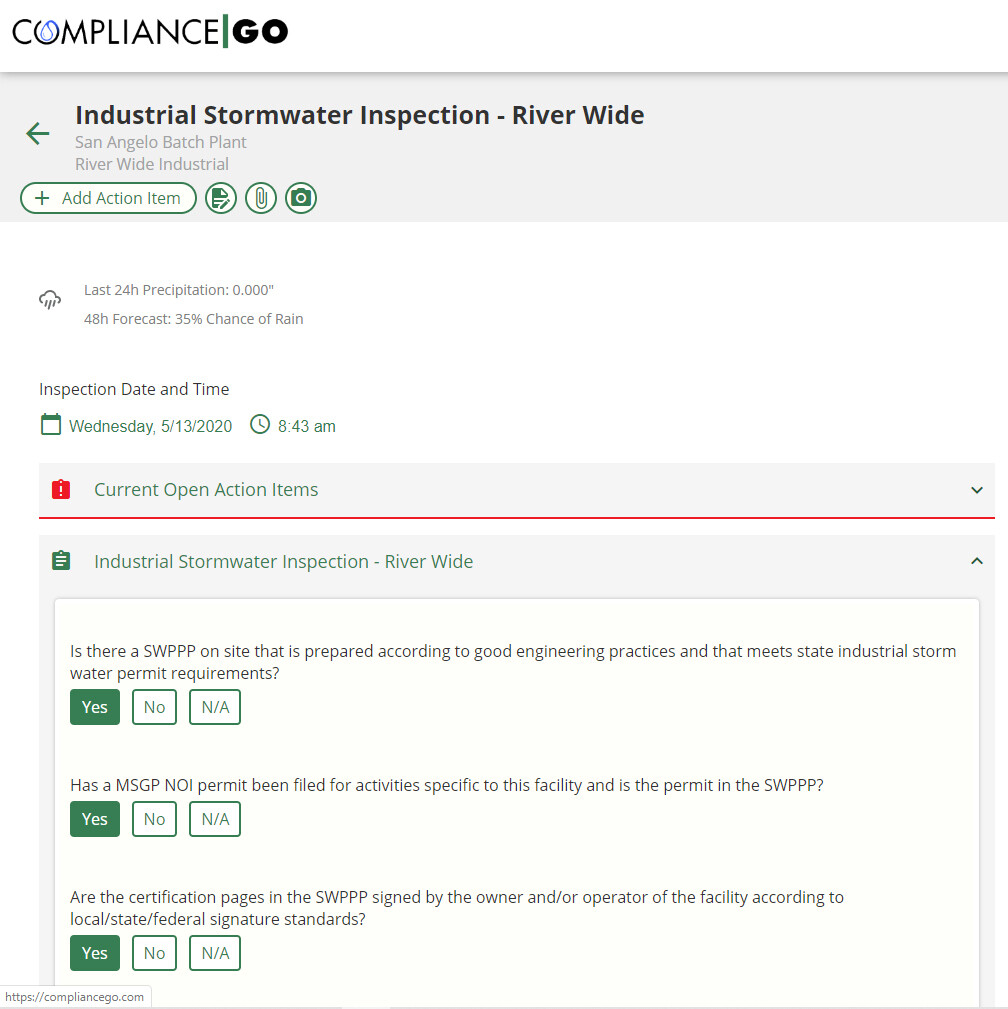 Our Process Is Simple
Get Started For Free
Talk to us right now to get started using ComplianceGO risk free.
Onboarding is Easy
Send us your sites' information. We'll get you set up.
No Contracts, No Risk
You don't pay until you are completely up and running.
Free Guide: Stormwater Compliance From Any Device
It's time to eliminate paper compliance records from your site
Struggling to keep up with environmental regulations?
ComplianceGO simplifies the process so you can rest easy and stay in the know.
---
"
ComplianceGO has greatly improved our SWPPP documentation and inspection reporting, giving our managers the ability to manage multiple sites on a daily basis.
Ben Hansen
Ivory Homes
"
ComplianceGO lets me focus on the important stuff while knowing that inspections are done and the documents are all filed.
Lee Ware
Kilgore Companies
---
Getting Started is Easy
It's Free and Only Takes about 15 Minutes
Access to ALL Features for 90 Days
Off Hours? We'll Contact You!